Digital Landscape Architecture Conference DLA
next: DLA 2021 May 25 – 28 in Dessau
The annual international Digital Landscape Architecture DLA
addresses all aspects of digital technologies, applications, information, and knowledge based on research, education, and practice pertaining to landscape architecture and related fields. 
While the conference is frequently hosted on the Anhalt University Campus adjacent to the Bauhaus World Heritage Site in Dessau; Germany or on the nearby campus in Bernburg, the DLA has also been hosted by landscape architecture faculties in Valletta, Zürich, Istanbul, Munich and Boston.
Papers are selected by a two-phase peer review process. Accepted papers are published in the Journal Digital Landscape Architecture JoDLA. Authors of outstanding papers are then invited to speak at the conference. The journal publishes original papers that address theoretical and practical issues, innovative developments, methods, applications, findings, and case studies that are drawn primarily from work presented at the annual DLA conference. Its intent is to encourage the broad dissemination of these ideas, innovations, and practices. The JoDLA is listed in the international citation database Scopus.
The JoDLA has an open access policy. Past issues are available at jodla.info
We encourage you to participate in the DLA.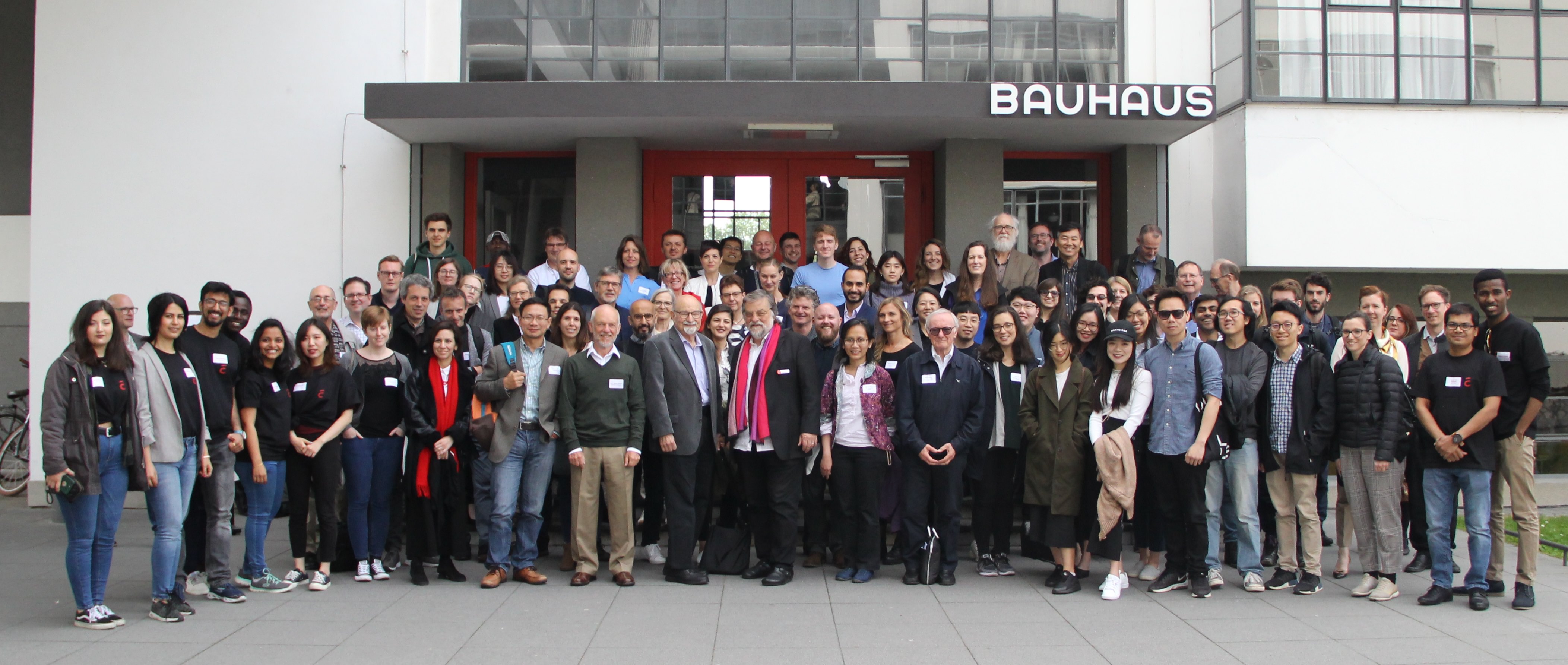 130 Landscape Architects from thirty countries attending the 20th Digital Landscape Architecture Conference DLA

JoDLA invites 56 authors from 19 countries to submit to Full Paper Review by January 10, 2021 – Congratulations to the Authors! The results of the abstract review: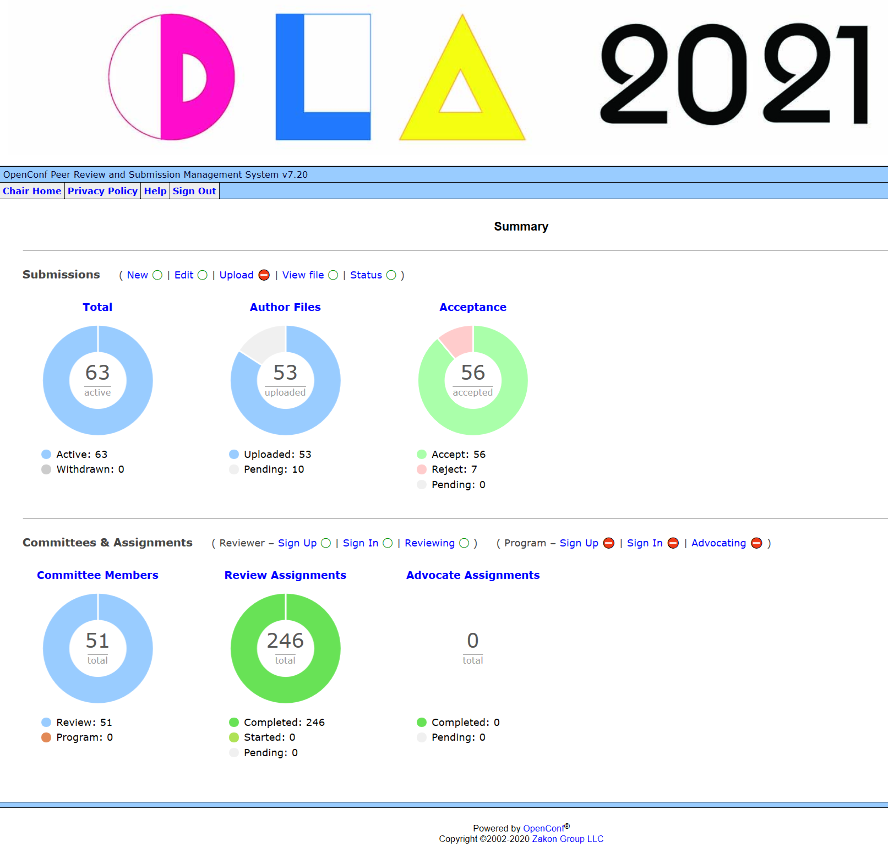 next: DLA 2021 May 25-28 in Dessau
Important Dates for the review process for DLA 2021 Dessau
Bearbeiten
Opening of review system
Nov. 01, 2020
Abstracts due
Nov. 10, 2020
Notification of acceptance
Dec. 10, 2020
Re-Opening of review system

Jan. 07, 2021

Full manuscript draft due

Jan. 10, 2021

Notification of acceptance for publication

Jan. 25, 2021

Revised manuscripture

Feb. 15, 2021

Opening of Conference
Registration
March, 2021
Opening of Call for posters
March, 2021
Reviewed manuscript due
Feb. 15, 2021
Poster submission due
May 1, 2021
Conference
May 26-29, 2021
Main Theme and Suggested Topics:
For the 22 nd Digital Landscape Architecture Conference, the Editors and the Editorial Board of the Journal of igital Landscape Architecture cordially invite you to submit abstracts for original, unpublished presentations focusing on the conference's main theme
Resilient Landscape Architecture and Global Change
Abstracts are encouraged for this theme or from one of these other areas:
1) Resilient Landscape, Global Change and Hazard Response
2) Landscape and Building Information Modeling (LIM + BIM)
3) Other Standardization in Digital Landscape Architecture
4) Geodesign Approaches, Technologies, and Case Studies
5) Socio-political Responses of Digital Landscape Architecture
6) UAV Imagery and Remote Sensing in Landscape Architecture
7) Mobile Devices, Internet-of-Things, and 'Smart' Systems in Landscape Architecture
8) Algorithmic Design and Analysis Landscapes
9) Visualization, Animation and Mixed Reality Landscapes (VR, AR)
10) Digital Fabrication in Landscape Architecture
11) Teaching Digital Landscape Architecture
12) Digital Landscape Architecture in Practice
Because of the expected demand on accommodations in Dessau due the Bauhaus centennial, we recommend booking as soon as possible using the keyword "Digital Landscape Architecture".
Impressions from DLA Dessau, 2015
DLA | Digital Landscape Architecture