Workshop 2 A + B: Lands Design, landscaping tools for Rhino
Thursday, May 23 | 14.00 – 15.30
Saturday, May 25 | 14.00 – 15.30

Anna Villafañe and Francesc Salla, Lands Design at Asuni
Parallel 1.5 hour workshop:
Room 004 in Gebäude 08
Abstract:
Lands Design is a landscaping software for designing gardens and green spaces in Rhino.
http://www.lands-design.com/
We will present an overview of the main Lands Design features:
LIM (Landscape-Information-Modeling) tools for Rhino: how to work with geometry with data in Rhino in landscape projects.
How to integrate plant species in landscape projects with no limits of shape and design.
The huge plant database with more than 1800 species, each one with different custom representation modes in 3D and 2D, ready for rendering, exporting plans and season and growth simulation.
Terrain modeling tools: how to generate them from point clouds, 3D curves, or import them from the cloud.
2D Documentation tools for generating setting out plans, zones, quantity take-offs and add custom data to landscape elements.
Animation tools and virtual tours
Integration with Grasshopper. Examples of how to automate processes for generating Lands Design elements.
No prior knowledge of Rhino, Lands Design and Grasshopper is necessary.
About us:
Anna Villafañe: landscape engineer and product manager of Lands Design at Asuni
Francesc Salla: architect and product manager of VisualARQ and Lands Design at Asuni.
Time and place:
Thursday, May 23th, 14-15.30h (Building 8, room 004)
Saturday, May 25th, 14-15.30h (Building 8, room 004)
Workshop 3: Augmented Reality for Landscape Design
Thursday, May 23 | 16.00 – 17.30
Prof. Dr. Matthias Pietsch, Daeyong Kim, Mathias Feimer, Susanne Raabe, Anhalt University, Germany
Parallel 1.5 hour workshop:
Pool 2 in Gebäude 02
The workshop aims to practice building a simple Augmented Reality (AR) app and to discuss how we can use AR technology for Landscape Design in practice.
We will begin the workshop with a short introduction about AR and go on to one hour's AR practice with image targets and 3D sample models.
Participants will gain knowledge and experience through creating an AR app and have the confidence to create AR projects independently.
We will prepare computers, Android tablets, Unity® software, and Vuforia® AR engine. Thus, participants are not required to bring own laptop computers or digital devices. Besides, if you want to take the app and project files you created with you, please bring your own USB stick.
For those participants who want to use a personal laptop computer, prerequisite software (Unity, Vuforia AR Engine, Unity SDK and *Android SDK) installation is required.
No prior knowledge is necessary. This AR workshop is for very beginners.
Participants need to register at the DLA Conference 2019 and need to register for this workshop during the registration. Participants should be full time (no "visitors").
*iOS devices (e.g. iPhone, iPad) are not applicable for this time.
Topic: Augmented Reality for Landscape design
Keywords: Augmented Reality, Landscape design, Visualisation Tools
Workshop 4A: Landschaftsarchitektur und BIM / 4B: Landscape Architecture and BIM (English)
Friday, May 24 | 13.00 – 14.30 & Friday, May 24 | 15.00 – 16.30
Dr. Ilona Brückner Hochschule Osnabrück / Sairah Badar, Anhalt Unuversity / Hochschule Anhalt
Parallel 1.5 hour workshop: DIB Medienzentrum in Bauhaus/Building – 10 Room E-46 / R.1.08.
Ziel des Workshops ist es, anhand eines praktischen Planungsbeispiels zu zeigen, wie sich ein BIM-Workflow in der Landschaftsarchitektur umsetzen lässt.
Anhand eines Beispiel-Projektes 'Platz' lernen die Teilnehmer das grundsätzliche Vorgehen bei der 3D-Modellierung von Bauteilen mit Hilfe einer BIM-CAD-Software kennen. Das 3D-Modell dient nicht nur zur Visualisierung und Schattenanalyse, sondern im weiteren BIM-Workflow zur Ableitung der für Ausschreibung und Kostenermittlung erforderlichen Daten ('5D'). Zur Qualitätsprüfung wird "clash detection" durchgeführt. Zur Kollaboration mit anderen Gewerken wird das 3D-Platz-Modell über IFC ausgelesen.
Erforderliche Weiterentwicklungen von Bauteilen, Schnittstellen-Standards (IFC) und Software für die Landschaftsarchitektur werden mit den Teilnehmern diskutiert.
Für die demonstrierten Workflows wird die im Folgenden aufgeführte Software eingesetzt:
Autodesk Revit, Autodesk Navisworks Manage, DBD-BIM von Dr. Schiller & Partner GmbH, FZK Viewer des KIT Karlsruher Institute of Technology.
The workshop demonstrates by means of a practical example how BIM Workflow can be applied in landscape architecture.
The example project "Open Space" introduces participants to the basics of 3D modeling of elements using BIM Cad software. The 3D model serves not only visualization and shade analysis but also provides data for tendering and cost estimate. Clash detection is used for quality control. Exporting the 3D model using IFC allows for collaboration with other trades.
The need for further development of elements, interface standards and software for landscape architects with be discussed in an open round with participants.
The following software are utilized for the demonstrated workflows:
Autodesk Revit, Autodesk Navisworks Manage, DBD-BIM by Dr. Schiller & Partner GmbH, FZK Viewer from KIT Karlsruher Institute of Technology
Topic: Landscape Architecture and BIM
Keywords: Building Information Modeling, Landscape Design, BIM-Workflow, BIM-Elements
Workshop 5: BIM – Workshop with Vectorworks
Friday, May 24 | 13.00 – 14.30 & Friday, May 24 | 15.00 – 16.30
Achim Hoffman-Brüning COMBRIO
Parallel 1.5 hour workshop: Room 004 in Building 8
The workshop will begin with a brief overview of BIM for the landscape industry and how Vectorworks software meets the current requirements to implement BIM workflows.
A practical example will introduce the range of BIM and 3D tools available in Vectorworks, demonstrating the software's capabilities as a BIM authoring tool for landscape architects.
The workshop will be held as a presentation, no personal computers or tablets are required.
Topic: BIM Workflows for 3D planning in landscape architecture
Keywords: 3D, BIM, Visualisation, Vectorworks
Workshop 6: Digital Workflows for 3D planning in landscape architecture
Friday, May 24 | 13.00 – 14.30
Christopher Haupt, Susanne Tschirner
Esri Germany, Germany
Parallel 1.5 hour workshop: Pool 1 in Building 7
The workshop will begin with a brief introduction to tools of the ArcGIS platform for 2D and 3D landscape planning and architecture ( combination of desktop, browser and mobile devices; data acquisition, visualization and analysis)d.
Using a practical example, participants will perform 2D and 3D data editing in ArcGIS Pro and learn how to edit on mobile devices using Collector for ArcGIS by deploying the data within the ArcGIS platform. Afterwards the participants will design a simple but effective web application to visualize and present the processed data in 3D.
For this workshop we will use pool-computers and provide tablets. No personal devices are required.
Topic: Digital Workflows for 3D planning in landscape architecture
Keywords: 3D, ArcGIS Plattform, digital workflows, 3D visualisation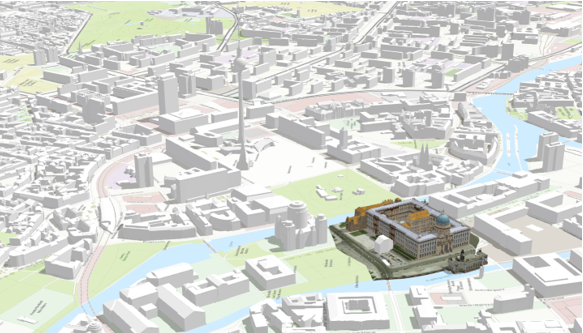 DLA Summer School Exploration in VISUAL IMPACT ASSESSMENT
(3 credits ECTS) Dessau May 22-26, 2019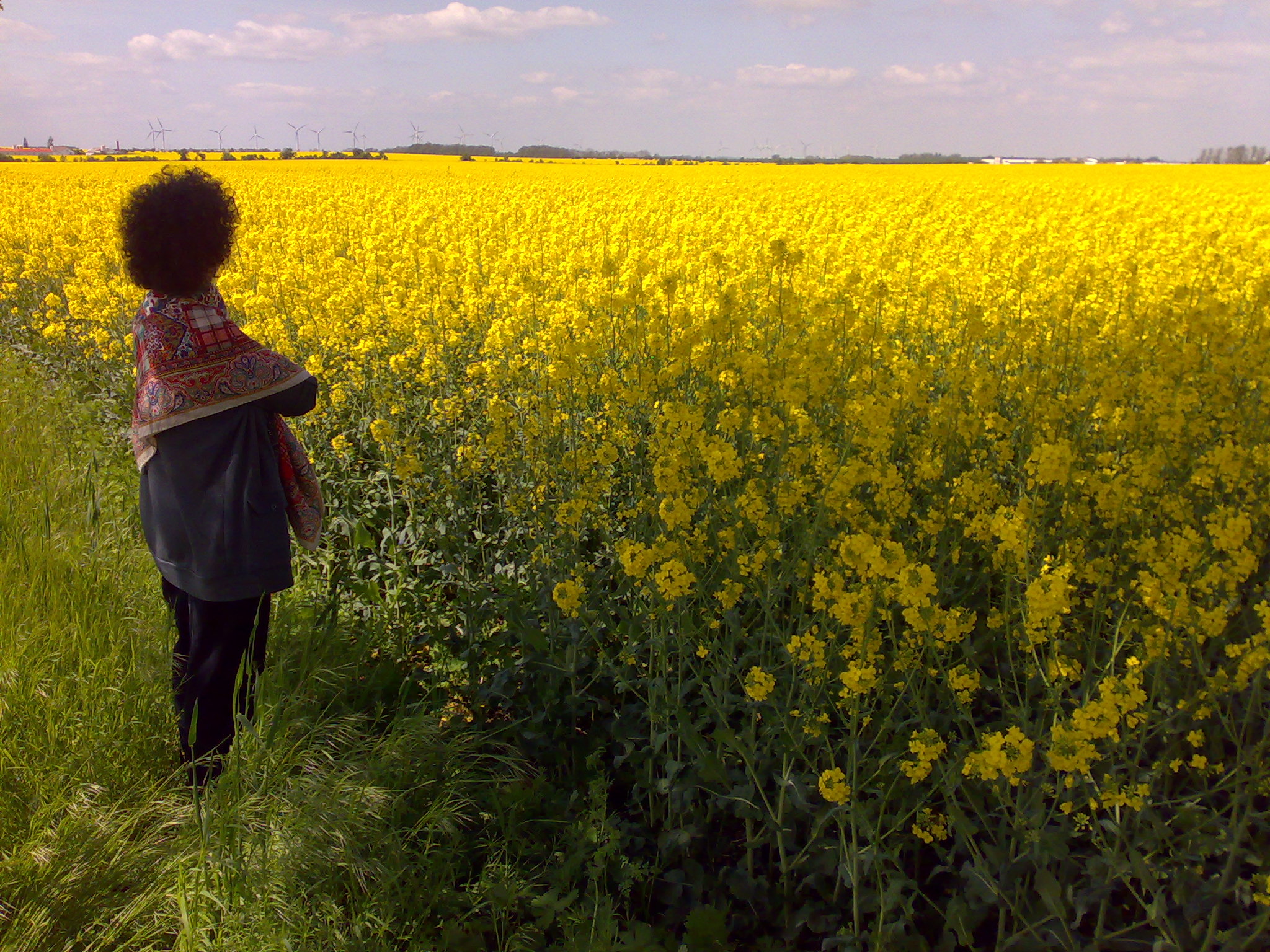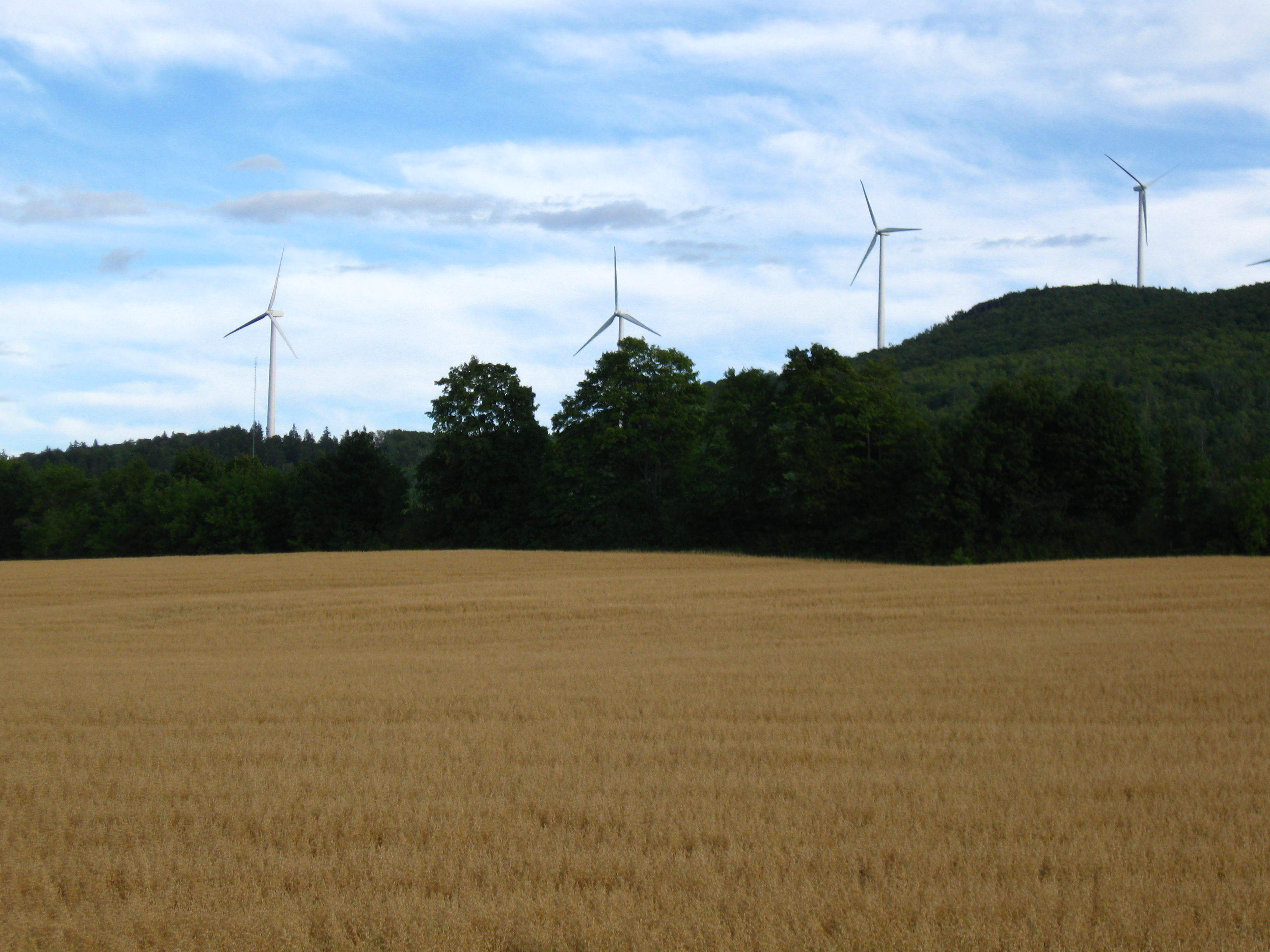 Parallel to 20th International Conference on Information Technologies in Landscape Architecture DLA
Prof. Dr. James F. Palmer, T. J. Boyle Associates, Burlington, United States
Prof. Erich Buhmann, Anhalt University, Germany et al
This class will review viewpoint and GIS approaches to visual impact assessment.
However, in a more general sense it will introduce a more scientific way to think about visual landscape assessment and associated technologies. The class will use the DLA presentations as an opportunity to consider how this more scientific approach might be realized.
Please sign up for this summer school option during registration at
https://www.dla-conference.com/registration/
After signing up for the DLA Summer School in VIA you will receive a detailed course description.
Besides the conference fee a certification fee of 150 Euro will be charged
(students of Anhalt University are free of charge)
Wednesday, May 22
Room 004 Gebäude 8, Bauhausstr. 05 · 06846 Dessau
10.00 -17.00 Begin of optional integrated five day DLA Summer School Exploration in VISUAL IMPACT ASSESSMENT
18.00 – 21.00 Public Lecture Bauhaus and Landscape Architecture
Thursday, May 23 – Saturday May 25
08.00 -18.00 attending DLA 2019 with focus on Visual Assessment
Sunday, May 26
Room 004 Gebäude 8, Bauhausstr. 05 · 06846 Dessau
08.00 -16.00 DLA Summer School Visual Assessment, Fieldwork for further Assignments (last day in residence)
Registration for 4 days or for single events or integrated DLA Summer School
and further information at www.dla-conference.com
contact loel.dla@hs-anhalt.de
DLA | Digital Landscape Architecture